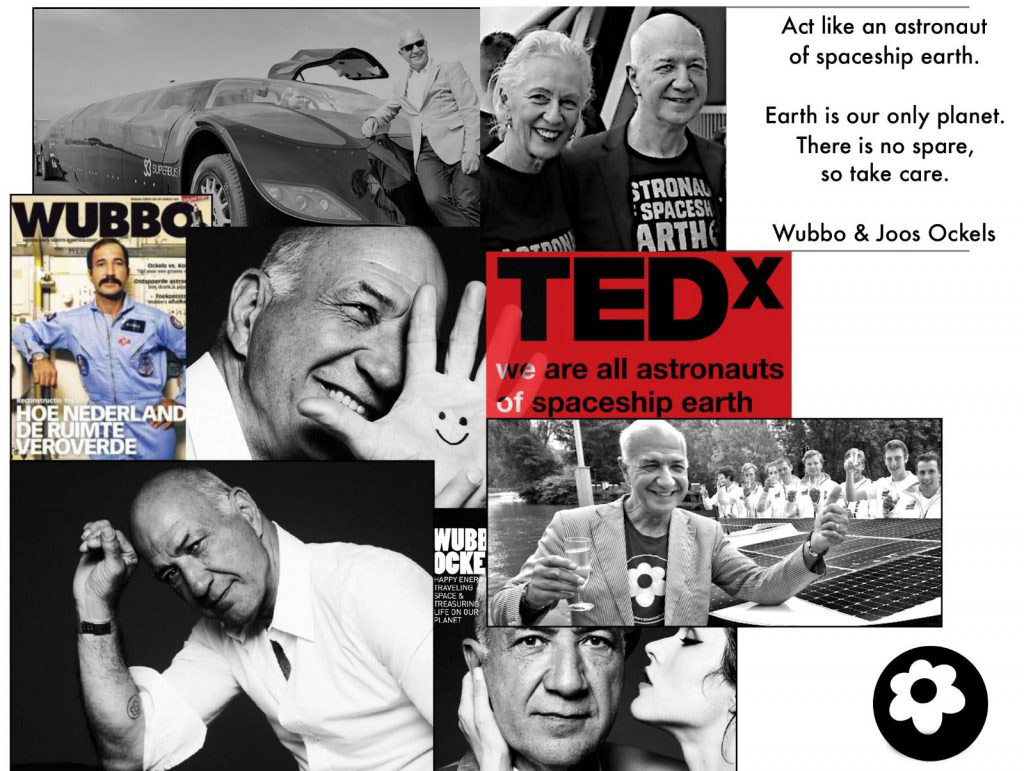 AND THE WONDERFUL 'OVERVIEW EFFECT'…
"to positively impact the planet by changing people's mindsets". When Wubbo returned from his space lab in 1985, he wondered how he could best share his experience. His key message was not that space is unique, but rather Earth.
Nowhere in space can we see a planet on which we humans could live. Earth is our home and it's our spaceship that protects us from the dangers of space. Whoever realizes that, experiences how dependent we are on this one of a kind planet…"We have only one, there is no spare".
So Let's take care!
Love Earth!
Wubbo Ockels was a energetic promotor of a sustainable lifestyle with his optimisme and positivity. The classes of this extra ordinary fulltime professor Aerospace Sustainable Engineering and technoligy at Tech University Delft, were known for lots of 'happy energy', often with electronic dance music; Techno, Techhouse and Deep House. Google honored him on Q1 – 2020 -28-03 celebrating his birthday! On this memorable day Google Doodle launches his legacy and HE Foundation announces the new 2020 mission statement with happy collabs including the announcement of first inspiring member of 'Astronauts of Spaceship Earth' as supportive ambassadors, the lovely and superbright Anna Gimbrère.